STORY HIGHLIGHTS
Pirelli's tires have become biggest talking point of Formula One season
Supplier's test driver says teams have been struggling to find right strategy
It has allowed some of the lesser-known drivers to make their name
Pirelli's motorsport head says company decided to make tires more prominent
(CNN) -- It can be argued that the biggest star of the Formula One season so far is not one of the six world champion drivers on the grid, it's not one of the legendary teams taking part -- it's not even one of their design geniuses.
The biggest talking point this year is the humble tire. Not because it has extraordinary qualities never seen before in motorsport rubber; quite the opposite, in fact.
Sole supplier Pirelli has purposefully provided product that breaks down quicker than ever. Seven-time world champion Michael Schumacher told CNN they are "like driving on raw eggs."
The result has been seven different winners in eight races as drivers struggle to find the best way to conserve their allocation.
"One of the key points of the season is that Pirelli has been very aggressive and made tires to wear that much during a race," the Italian company's test driver Lucas di Grassi told CNN.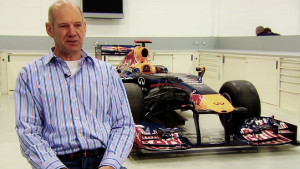 Designing a Formula One car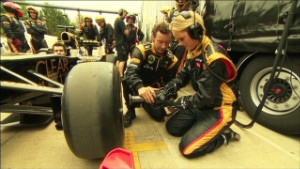 In the pits with Lotus F1 Team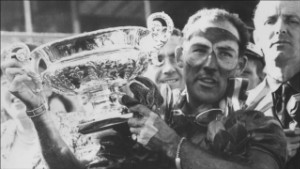 Stirling Moss: A history of Silverstone
"When you decrease this grip level, when you decrease this contact by wearing the tire a lot, you cannot put the power down, you cannot brake, you cannot corner efficiently enough and you lose performance.
"It has been difficult for the teams to find the best strategy, and that has been key to all the overtakings and the excitement of the races."
Pirelli chief backs tire critic Schumacher
Di Grassi gave CNN an insiders' look into Pirelli's tires ahead of this weekend's British Grand Prix at Silverstone.
"It has very little to do with a road car tire, actually," said the Brazilian, who had one season in F1 with the former Virgin Racing team (now known as Marussia) in 2010.
"This tire is made to produce an enormous amount of grip, five times more than a road car and to last much less. A road car can last for 30,000 kilometers and an F1 race is only 300. This tire is made to last between 100 and 150 km."
Schumacher is struggling to restore the dominance he had at Ferrari when Bridgestone dominated the F1 tire scene, though the 43-year-old German's third-placing in Valencia last month suggests he is finally learning to manage the rubber.
Vettel offers support to under-fire Pirelli
Meanwhile, other lesser-known drivers are taking the chance to make their name on the circuit.
Schumacher's Mercedes teammate Nico Rosberg claimed his first career win in China, Williams' Pastor Maldonado did the same at the Spanish Grand Prix, while Sauber's Sergio Perez and Romain Grosjean of Lotus have earned their first podium placings.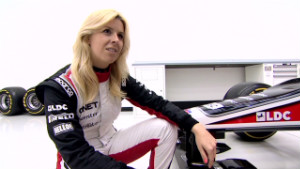 Female F1 driver De Villota in profile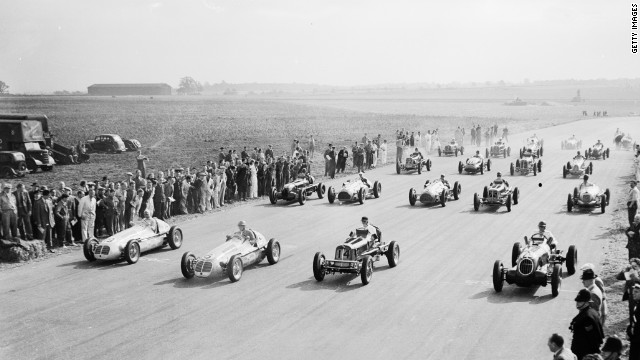 After a gap of 21 years, the British Grand Prix returned to the motor racing calendar in October 1948 at Silverstone, which had recently been built on a disused World War II airfield.
UK racing legend Stirling Moss, seen here talking to his father Alfred, competed at Silverstone as a 19-year-old that month.
Moss did not have much success in Formula One at the English circuit, but won a 500cc race there in July 1952.
Moss' two British Grand Prix successes both came at Aintree near Liverpool. His 1957 win was in tandem with teammate Tony Brooks.
Australian racing driver Jack Brabham rounds a bend at Silverstone, featuring new raised earth banks, during the Silver City Trophy race for Formula 1 cars in August 1960.
Safety standards were lower in the circuit's early years. Spectators erected their own viewing stand for the F1 international trophy race in May 1966.
F1 legend Ayrton Senna leads the field during the first lap of the British Grand Prix in 1990, a year that major revisions were made to the circuit.
The following year Senna was famously given a ride by race winner Nigel Mansell after he ran out of fuel on the final lap at Silverstone.
The future of the British Grand Prix, and Silverstone itself, came under threat following arguments with F1 chief Bernie Ecclestone over a lack of development at the Northampton venue.
Subsequent changes to Silverstone meant that the circuit could host motorcycling's elite division of racing, MotoGP.
In 2011, Silverstone unveiled a new $44 million pit complex and paddock called the Silverstone Wing.
Ferrari's Fernando Alonso won last July's race and the 2012 championship leader will once again be one of the contenders this weekend.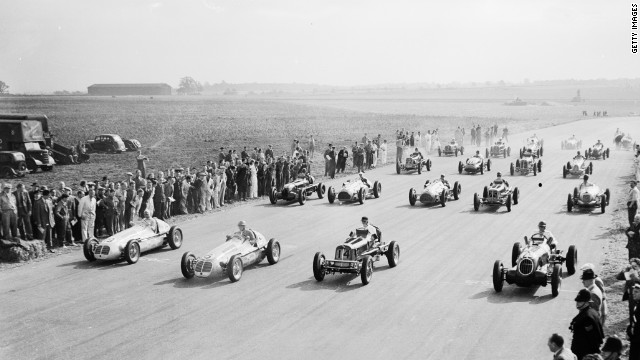 Silverstone: Home of the British Grand Prix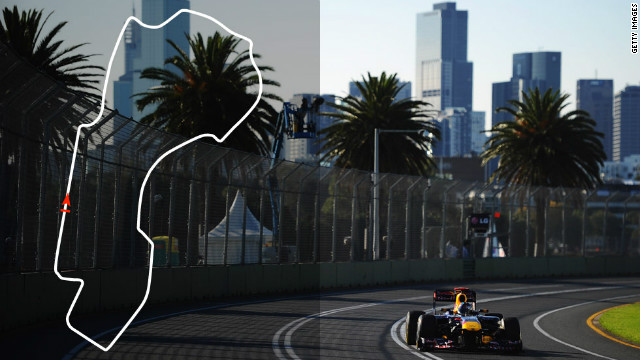 Australian Grand Prix: March 18, Melbourne
2012 champion: Jenson Button, McLaren


2012 champion: Fernando Alonso, Ferrari
Malaysian Grand Prix: March 25, Kuala Lumpur


Defending champion: Lewis Hamilton, McLaren
Chinese Grand Prix: April 15, Shanghai


2012 champion: Sebastian Vettel, Red Bull
Bahrain Grand Prix: April 22, Sakhir


2012 champion: Pastor Maldonado, Williams
Spanish Grand Prix: May 13, Catalunya


2012 champion: Mark Webber, Red Bull
Monaco Grand Prix: May 27, Monte Carlo


2012 champion: Lewis Hamilton, McLaren
Canadian Grand Prix: June 10, Montreal


2012 champion: Fernando Alonso, Ferrari
European Grand Prix: June 24, Valencia


2012 champion: Mark Webber, Red Bull
British Grand Prix: July 8, Silverstone


Defending champion: Lewis Hamilton, McLaren
German Grand Prix: July 22, Hockenheim


2012 champion: Lewis Hamilton, McLaren
Hungarian Grand Prix: July 29, Budapest


2012 champion: Jenson Button, McLaren
Belgian Grand Prix: September 2, Spa


2012 champion: Lewis Hamilton, McLaren
Italian Grand Prix: September 9, Monza


2012 champion: Sebastian Vettel, Red Bull
Singapore Grand Prix: September 23, Singapore


2012 champion: Sebastian Vettel, Red Bull
Japanese Grand Prix: October 7, Suzuka


2012 champion: Sebastian Vettel, Red Bull
Korean Grand Prix: October 14, Yeongam


2012 champion: Sebastian Vettel, Red Bull
Indian Grand Prix: October 28, New Delhi


2012 champion: Kimi Raikkonen, Lotus


Abu Dhabi Grand Prix: November 4, Yas Marina


2012 champion: Lewis Hamilton, McLaren
United States Grand Prix: November 18, Austin


2012 champion: Jenson Button, McLaren
Brazilian Grand Prix: Sao Paulo, November 25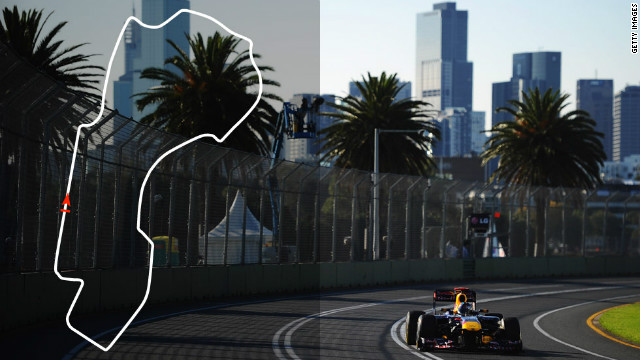 Formula One 2012: The circuits
Former world champion Kimi Raikkonen has proven quick to adapt on his return to F1, but the driver who has taken the best advantage of the situation is Fernando Alonso.
Faced with the prospect of a season struggling to compete in an ill-equipped Ferrari, the two-time titleholder has stunned experts by moving to the top of the standings with two wins and two other podiums while never finishing outside the top 10.
F1 legend: Pirelli tires are dangerous
"It's exactly what makes the difference between a world champion and a common racer," Di Grassi said.
"You can see that Alonso has done an amazing job to understand the tires from the beginning of the season until now.
"For a racing driver one of the most difficult things is to get the most grip out of the tire because you have to feel it, actually have to feel that corner before you arrive there, you actually have to feel that brake so you know how much speed you can carry -- and that's totally dependent on the tire performance.
"And on the other hand it is very difficult for you to understand how to go as fast as possible but also preserve the tire, sometimes to drive at 90-95% to extend the life of the tire."
Should Formula One be so unpredictable?
Pirelli returned to F1 as sole tire supplier in 2011 in a three-year deal after Bridgestone ended its involvement in the elite division of motorsport.
Its head of motorsport Paul Hembery admits there was a conscious decision to put tires in the limelight.
"We always have a tough job getting people to talk about tires. In a competition situation, battling another manufacturer, when you're winning no-one talks about you, but if you're losing you can be sure people will blame it on the tires!" he said in an interview with the magazine of the Caterham F1 team, which CNN sponsors.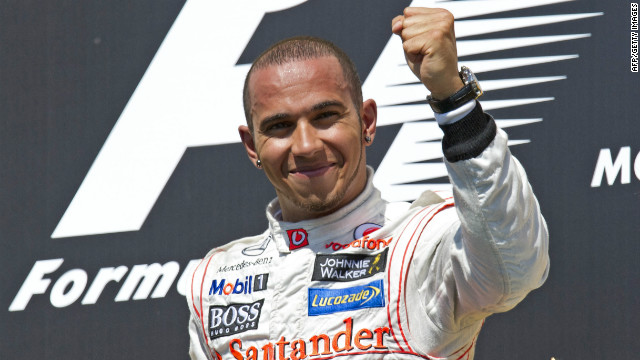 Lewis Hamilton is Formula One's seventh winner in the seven races so far this season following his victory at the Canadian Grand Prix in June.
Mark Webber earned Red Bull's second victory of 2012 when he won F1's marquee race in Monaco in May.
Pastor Maldonado became the first Venezuelan to win an F1 race at the Spanish Grand Prix earlier in May, ending Williams' eight-year wait for a victory.
World champion Sebastian Vettel won 11 races last year, but his only victory for Red Bull so far this season was at the fourth Grand Prix in Bahrain in April.
Nico Rosberg won his first race in 111 career starts in China in April, giving Mercedes a first victory since the golden era of Juan Manuel Fangio in 1955.
Two-time world champion Fernando Alonso overcame the early-season limitations of his Ferrari to win the rain-hit race in Malaysia in March.
Jenson Button started the season in fine style, but has struggled to keep up with his McLaren teammate Hamilton since winning the opening race in Australia.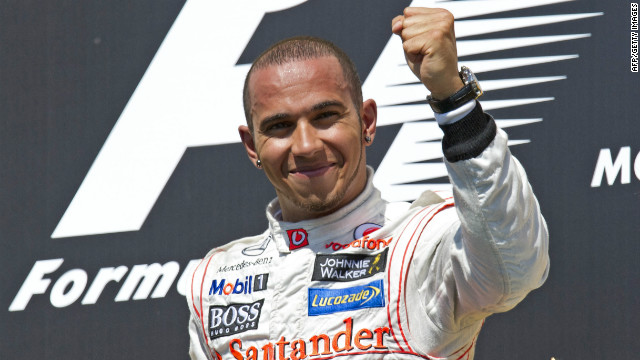 Seven winners from seven F1 races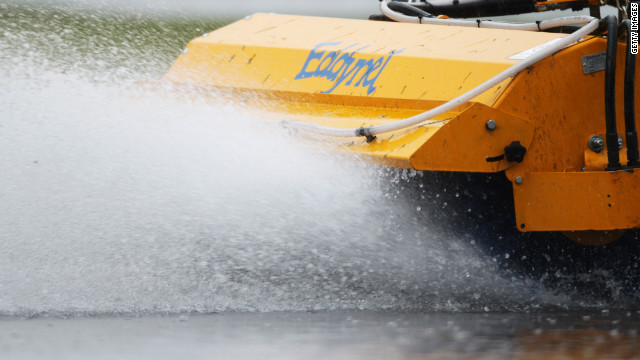 The 2012 Formula One season sees the introduction of a four-hour limit for races, following last year's rain-delayed marathon in Canada. Charlie Whiting, the FIA's race director, explained the decision, telling the sport's official website: "Should four hours elapse during a future race, drivers will receive a signal telling them they have one more lap before the checkered flag."
Teams can no longer use engine exhaust to produce large amounts of downforce -- a practice which has been prevalent for the last two years in the form of blown diffusers. Now exhaust pipes must exit in a defined area at the back of the car, not run along its underbelly.
Many of this year's cars feature a dramatic stepped-nose design. Whiting said this is to make sure the height of the nose was lower than the sides of the cockpit, therefore reducing the risk to the driver in the event of a collision.
In previous seasons, cars had to pass crash tests in order to compete in races. Now, cars must pass the FIA's 18 mandatory tests before the official preseason test events. "It is indefensible to have drivers testing cars in the winter that haven't met the safety standards we demand for a race," said Whiting.
As bizarre as it may sound, drivers have been told not to drive off the race track without good reason. "We've seen drivers taking shortcuts on in and out laps, either to save time or fuel," explained Whiting.
Pit stops are a crucial part of F1, and a race can be won or lost depending on how quickly the crew are able to replace a car's tires. In an attempt to save valuable time, teams have been known to power their wheel guns with compressed helium instead of air. But not anymore. "It saved fractions of a second," Whiting said. "It would have been a very expensive method of gaining no advantage."
The gulf in class between some cars means that the leading drivers often lap back-markers during a race. The safety car is deployed if there has been an accident on track or if conditions become dangerous. Drivers are not allowed to overtake each other under such conditions, but in 2012 strugglers will be able to un-lap themselves by going past the safety car and reforming at the back of the field.
Each driver is allowed 11 sets of tires to use over the course of a race weekend, but they must last through practice, Saturday qualifying and Sunday's race. Previously teams could only use three of their sets during Friday practice, but they will now be able to use as many as they like.
The highlight of any grand prix is seeing drivers attempt daring, fast-paced overtaking maneuvers. But now, when a driver has someone behind them, they are allowed to make only one defensive move to protect their position. This rule is to prevent potentially dangerous blocking strategies.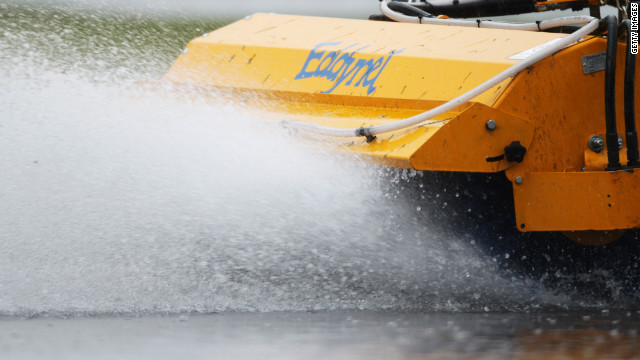 Formula One rule changes for 2012
"In a control tire situation, such as we have, unless you're having issues with safety they don't get talked about at all. This was our way to try to become a discussion point of the weekend. It helps justify the investment you make in the sport."
Hembery said that, even without the Pirelli factor, the 12 competing teams are a lot closer in performance this year.
"In past seasons we have seen some cars, even at the front, having maybe a half-a-second to a second advantage over the next cars. This year that gap covers 15 or 16 cars. That we didn't foresee," he said.
"It's obviously very interesting to see so many cars in the mix. It's good that we're not sitting here with a third of the season over knowing who's going to win the championship."
Caterham's drivers Heikki Kovalainen and Vitaly Petrov have yet to register a point this season, but the UK-based team's technical director Mark Smith has been enjoying the challenge.
"It provides an opportunity for us -- on a given day, on a given circuit, in the right ambient conditions -- to perform a little bit beyond where we are expected to perform," Smith said.
So what can the drivers expect at Silverstone for Saturday's qualifying and the race on Sunday?
"It is one of the fastest tracks of the season and this means for the tires, a very high energy load, cornering, braking and acceleration," Di Grassi said.
"My top two tips are: use the soft compound for qualifying for optimum grip and best performance; and for the race, mix between the hard and the soft, also saving the tires as best they can, and attack at the right time."