South Korea to suspend imports of Iranian oil after EU ban
June 26, 2012 -- Updated 0920 GMT (1720 HKT)
STORY HIGHLIGHTS
South Korea is the first major Asian importer of Iranian oil to stop imports
Seoul's decision follows an insurance ban by the EU on tankers carrying Iran's crude
Western powers are using sanctions to pressure Tehran over its nuclear program
Seoul, South Korea (CNN) -- South Korea said Tuesday that it will halt all Iranian oil imports from the start of July in response to a European Union insurance ban on tankers carrying crude from Iran.
The EU and United States have been widening sanctions against Iran recently to put pressure on Tehran to curtail its nuclear program.
Western powers say they believe the program is intended to build nuclear weapons, but Iran insists it is for peaceful purposes.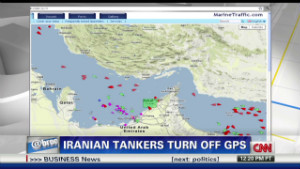 Iran hopes to sell oil on black market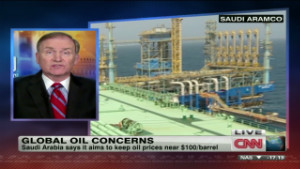 Concerns grow over high oil prices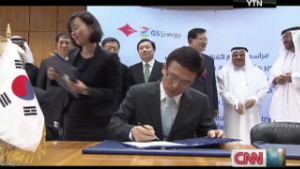 Diversifying away from Iranian oil
South Korea is the first major consumer of Iranian oil in Asia to suspend all imports. Iran's other big oil customers in the region are Japan, China and India -- none of which have announced plans to stop receiving shipments.
The South Korean Ministry of Knowledge Economy said in a statement Tuesday that it relies heavily on European companies for insurance of its oil imports and has sent representatives to the EU to make the case for continuing insurance coverage.
"The government has been putting contingency plans in place in case Iranian oil imports would be stopped," the statement said. Alternative supplies are being sourced from Qatar, the United Arab Emirates, Oman and Kuwait.
South Korea already lowered its Iranian oil imports by 40% between January and May to try to lessen its dependence on them, according to government figures.
There was no immediate reaction from Iran.
CNN's K.J. Kwon contributed to this report.

Today's five most popular stories
Part of complete coverage on
Iran: Mounting tensions
April 13, 2012 -- Updated 1303 GMT (2103 HKT)

Two months ago, Emad Ghavidel turned on the television in Tehran and saw graphic footage of an injured Syrian child crying out in pain.
March 9, 2012 -- Updated 1438 GMT (2238 HKT)

Iran's biggest customers are responding to increasing pressure to cut imports from Tehran.
March 8, 2012 -- Updated 2244 GMT (0644 HKT)

Faced with mounting pressure from world powers over its controversial nuclear program, Iran's ambassador to the IAEA says this country "is ready to re-engage with (the) IAEA."
March 6, 2012 -- Updated 2152 GMT (0552 HKT)

Republican presidential hopefuls and U.S. President Barack Obama trade barbs over Iran.
March 9, 2012 -- Updated 1456 GMT (2256 HKT)

Why is the international community suspicious of Iran's nuclear program? CNN's Hala Gorani reports.
March 9, 2012 -- Updated 2205 GMT (0605 HKT)

President Barack Obama's rebuke of Republicans who are "beating the drums of war" for military action against Iran should also be directed at Israel, Asher Kaufman says.
March 8, 2012 -- Updated 1751 GMT (0151 HKT)

Opinion: The only way war with Iran may be avoided is if the country believes an attack from the West is a real possibility, Frida Ghitis says.
March 19, 2012 -- Updated 1330 GMT (2130 HKT)

Iran's controversial nuclear program began more than 50 years ago with aid from the West.
March 8, 2012 -- Updated 1639 GMT (0039 HKT)

Recent remarks by U.S. President Barack Obama that he is not thinking of military action against Iran are positive, according to Iran's supreme leader, Iran's state-run Press TV reported.
March 5, 2012 -- Updated 2231 GMT (0631 HKT)

CNN's Matthew Chance reports U.N. inspectors have "credible information" that Iran may be developing a nuclear device.
March 6, 2012 -- Updated 1931 GMT (0331 HKT)

LZ Granderson looks at the effect of Mahmoud Ahmadinejad and his nuclear weapons "game."
March 9, 2012 -- Updated 1622 GMT (0022 HKT)

A threatened Israeli attack on Iran's nuclear program carries enormous risks for the Jewish state, including international isolation, retaliation at home and abroad, and steep economic costs.
March 6, 2012 -- Updated 2036 GMT (0436 HKT)

Erin Burnett breaks down the mixed messages between Israel and the U.S. on Iran.
March 6, 2012 -- Updated 1834 GMT (0234 HKT)

Israeli President Shimon Peres discusses his concerns about Iran.