Will new, resurgent Tiger Woods show up at U.S. Open?
June 14, 2012 -- Updated 1551 GMT (2351 HKT)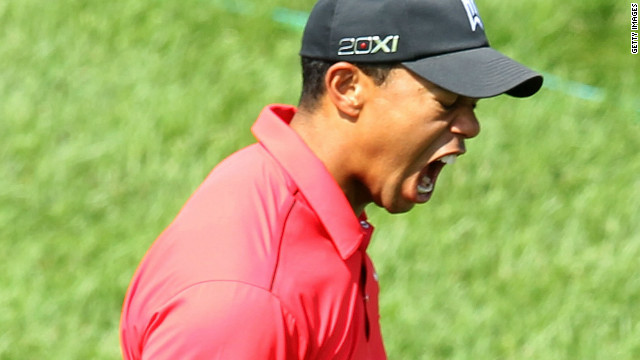 Tiger Woods celebrates after chipping in for birdie on the 16th hole during the final round of the Memorial Tournament.
Woods tied tournament founder Jack Nicklaus on 73 PGA Tour titles after winning by two shots for his second victory this season. They are second equal behind Sam Snead's record 82 wins.
Despite personal problems and injuries in the past two years, the former world No. 1 is still a big drawcard with golf fans.
He completely overshadowed rising star Rickie Fowler in the final round, with his highly-rated playing partner slumping to a 12-over 84 after being in title contention.
Next week's U.S. Open will be played at San Francisco's Olympic Club, where a youthful Woods tied for 18th when the golf season's second major was played there in 1998.
Woods will be seeking his 15th major title, and first since the 2008 U.S. Open -- where he won in a playoff despite suffering a serious knee injury.
The Tiger's roar
Joining the 'Golden Bear'
'Get in the hole!'
Fowler flops
Olympic ambition
Major goal
STORY HIGHLIGHTS
U.S. Open starts Thursday at the Olympic Club in San Francisco
Tiger Woods comes to this tournament after a win
Some feel the Memorial victory may get Woods back on track
(CNN) -- There will be many star golfers swinging irons at the Olympic Club starting Thursday, but for the next few days all eyes will be on Tiger Woods.
The burning question for many fans watching the action in San Francisco is which Tiger Woods will show up for the U.S. Open.
Will it be the resurgent Woods that stormed to a recent victory at the Memorial? Or will it be the injury-plagued, mediocre-putting Woods that has struggled to compete in recent years?
Some say Woods' triumphant win at Memorial on June 3, featuring a dazzling shot and his reminiscent fist pump, may foreshadow what will be seen in San Francisco.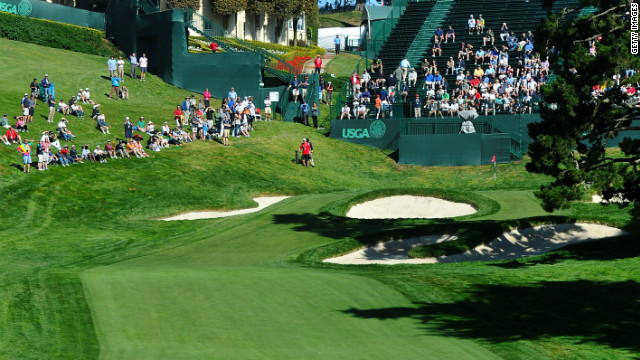 The U.S. Open will tee off at the Olympic Club for the fifth time on Thursday, with the San Francisco venue having developed a reputation for toppling some of golf's biggest stars.
Jack Fleck, pictured here during the Masters' par-three in 2011, caused a big shock back in 1955. He snatched the U.S. Open title from Ben Hogan -- who had been congratulated on his apparent triumph by a TV commentator before his little-known rival forced a playoff and won it.
In 1966, California native Billy Casper clawed back a seven-shot deficit to the legendary Arnold Palmer to clinch the U.S. Open title at Olympic.
The highlight of Rory McIlroy's career so far arrived at last year's U.S. Open, where he secured a record-breaking triumph at Congressional just months after throwing away a four-shot lead on the final day of the Masters.
The last time a player successful defended the U.S. Open was more than 20 years ago, when American Curtis Strange claimed back-to-back titles in 1988 and 1989.
Tiger Woods, a three-time U.S. Open winner, is one of the favorites for this year's event, thanks to his success at the recent Memorial Tournament. The former world No. 1 is four titles short of Jack Nicklaus' record of 18 major triumphs.
Casey Martin has qualified to start in a U.S. Open at Olympic for the second time. He has been granted special dispensation to use a golf cart due to a rare circulatory disorder in his right leg -- as he did when he tied for 23rd in 1998.
Former world heavyweight boxing champion "Gentleman Jim" Corbett used the Olympic Club as a training and coaching venue. Corbett lived between 1866 and 1933.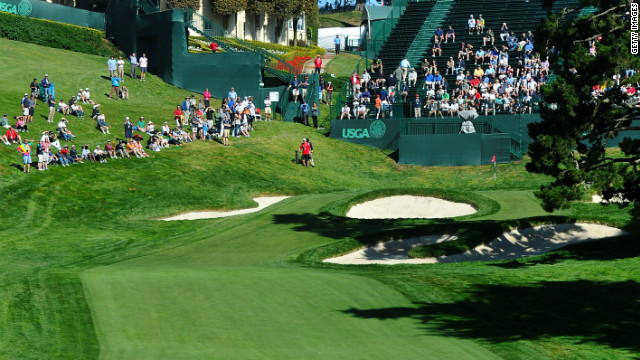 2012 U.S. Open preview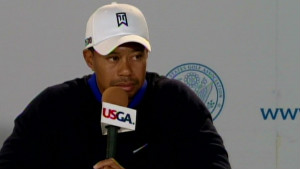 Tiger Woods: I have plenty of time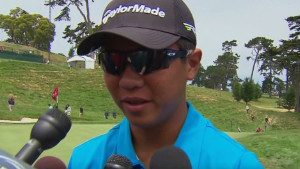 U.S. Open's youngest player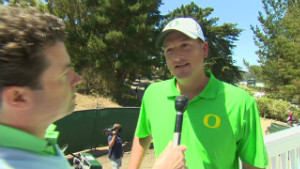 Casey Martin gets 2nd shot at U.S. Open
Can Tiger Woods crack the U.S. Open's 'graveyard of champions?'
"Tiger's performance at Memorial bodes well for him at the U.S. Open," said Peter Dixon, a golf correspondent for British newspaper The Times. "He seems to have got his swing under control and is now able to move the ball in both directions -- which will be needed at the Olympic Club."
The Tiger Woods' fall-from-grace story has been told and retold so many times that some have been looking for the once-dominant golfer to write a new chapter.
Woods looks like he is ready, according to some golf journalists.
"He has lost a lot of his aura, but some of it is coming back," Dixon said. "He is strutting around again and looks as if he believes he is the man to beat."
At one point in his career, Woods seemed a lock to smash Jack Nicklaus' record of 18 major titles.
Photos: Golf's young prodigies
Although his last major win was at the 2008 U.S. Open, Woods says he considers this tournament a real challenge.
"This is the hardest test that we play every year. What makes it difficult is that we play different venues every year," the 14-time major champion told reporters.
Along with Woods, oddsmakers say that Luke Donald, Steve Stricker or Phil Mickelson, who holds the record for most second-place finishes at the Open, could take the championship.
Rory McIlroy, won the U.S. Open last year, but the young golfer has been plagued with his own slump recently, missing three straight cuts.
Woods will get a look at some of the tough competition starting Thursday as he is paired with Mickelson and fan favorite and Masters champion Bubba Watson.
Chinese teen golfer set to make U.S. Open history