STORY HIGHLIGHTS
Chinese golfer Andy Zhang gains spot in the U.S. Open after two players injured
At 14, Zhang will be the youngest player ever to play in the major tournament
Tiger Woods praises the young golfer and says Zhang earned the spot
Zhang has no expectations, wants the week to be a "learning experience"
(CNN) -- At 14 years old, most teenagers think the stress of entering high school is enough.
But Chinese golfer Andy Zhang, who enters high school next year, wasn't satisfied vying for girls and grades. He would rather take on the likes of Bubba Watson, Tiger Woods and Phil Mickelson.
Zhang has earned a spot as the youngest golfer to ever compete in the U.S. Open, which tees off Thursday at The Olympic Club in San Francisco, California, according to the USGA.
Going into the week as an alternate, Zhang didn't think his chances were very good until England's Paul Casey withdrew with a shoulder injury and Zhang got called up.
In true teenage fashion, Zhang said his cell phone "exploded" at the news.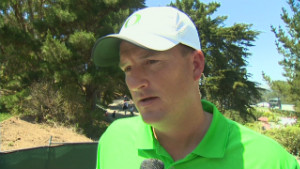 Casey Martin's back!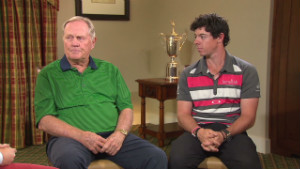 Nicklaus on U.S. Open's tough test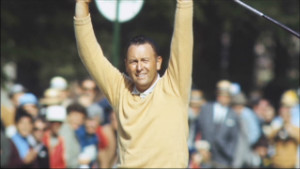 Golf's 'graveyard of champions'
"Everybody started texting me," he told CNN. "I'm just really excited."
Zhang grew up in Shandong Province in China, according to Yahoo Sports. He began golfing at the age of 6 and started working with a private coach at the age of 7.
Three years later, his mother brought him to the United States for his first U.S. tournament in San Diego, California. He won the U.S. Kids Golf title for his age group that year and told his mom he wanted to stay.
"He looked at me and said, 'Mom, I don't want to go back to China. I want to stay here. I love the golf courses," Zhang's mother Hui Li told Golf Week.
Zhang and his family then moved to Florida, where he began attending IMG Leadbetter Academy in Bradenton.
Other notable athletes to come out of IMG academies include American football star Eli Manning and tennis stars Andre Agassi and Maria Sharapova.
While at IMG Zhang had a notable success. In February, he set an IMG Junior Golf Tour record with a 9-under-par finish at the World Golf Village in Jacksonville, Florida, according to IMG Academy's blog.
He also has lays claim to two regional youth championships in 2009 and 2010, according to the U.S. Kids Golf Foundation.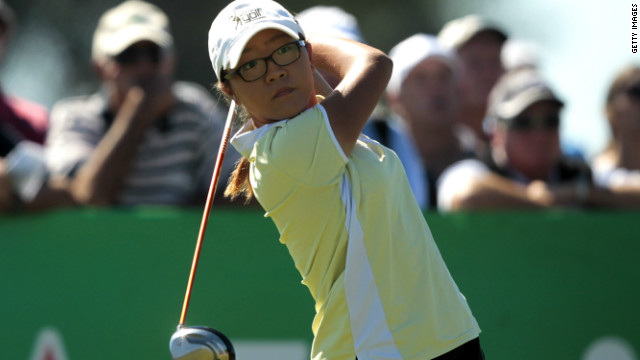 Fifteen-year-old Lydia Ko is the youngest LPGA Tour winner in history courtesy of her win at the Canadian Women's Open. She was just 14 when she triumphed at the the New South Wales Open in January 2012, becoming the youngest player to win a professional tournament. She clinched the U.S. Amateur Championship two weeks ago.
Guan Tian-Lang, 13, made history as the youngest player at a European Tour event when he teed off at his home China Open in April 2012.
However, he could not better the achievement of Jason Hak, who was 14 when he became the youngest player to make the halfway cut at a European Tour event at the 2008 Hong Kong Open.
Japan's Ryo Ishikawa is the youngest male player to win a professional tournament. He was 15 when he triumphed at the Munsingwear Open in 2007, and has since gone on to become a top-level tour competitor.
Before Ko, Lexi Thompson was the youngest player to win on the women's LPGA Tour. The American was 16 when she triumphed at the LPGA Classic in Prattville, Alabama in September 2011.
Thompson is the youngest player to win on the European Ladies' Tour. Here she receives her trophy at the Dubai Ladies Masters on December 17, 2011.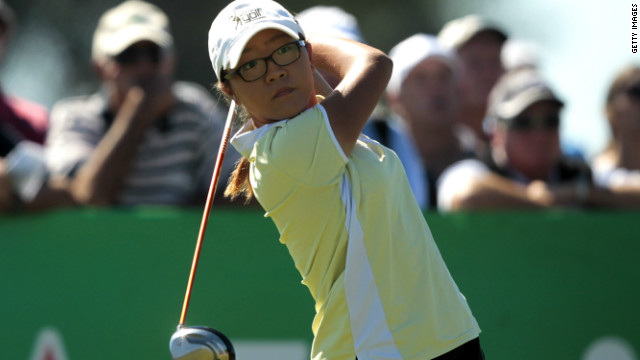 Golf's young prodigies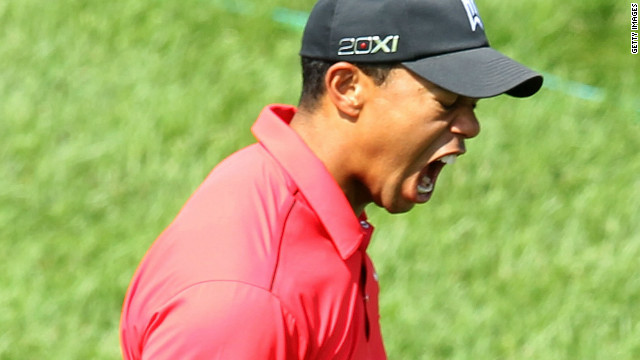 Tiger Woods celebrates after chipping in for birdie on the 16th hole during the final round of the Memorial Tournament.
Woods tied tournament founder Jack Nicklaus on 73 PGA Tour titles after winning by two shots for his second victory this season. They are second equal behind Sam Snead's record 82 wins.
Despite personal problems and injuries in the past two years, the former world No. 1 is still a big drawcard with golf fans.
He completely overshadowed rising star Rickie Fowler in the final round, with his highly-rated playing partner slumping to a 12-over 84 after being in title contention.
Next week's U.S. Open will be played at San Francisco's Olympic Club, where a youthful Woods tied for 18th when the golf season's second major was played there in 1998.
Woods will be seeking his 15th major title, and first since the 2008 U.S. Open -- where he won in a playoff despite suffering a serious knee injury.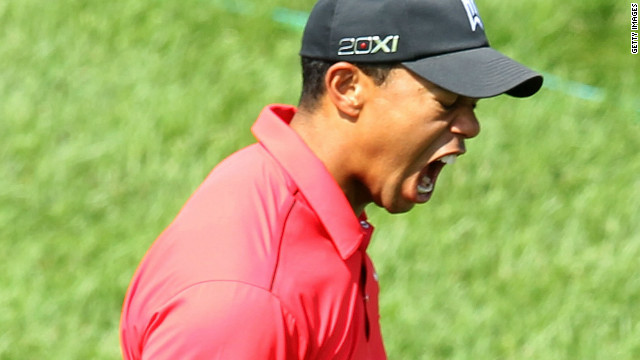 Tiger Woods ties with Nicklaus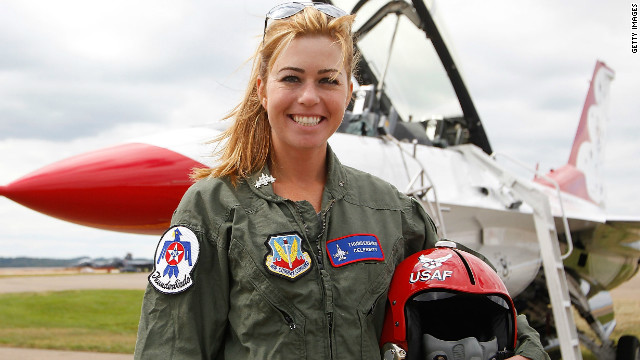 She is one of the best female golfers in the world and has one major title to her name, now Paula Creamer is keen to help the families of U.S. soldiers, being a military kid herself.
In 2010, just a couple of months after winning the U.S. Open, Creamer flew in an F-16 fighter jet with Kristin Hubbard of the U.S. Air Force Thunderbirds at the Air Force Reserve Base in Pittsburgh, Pennsylvania.
Creamer celebrates her 2010 U.S. Open win with her parents, Paul and Karen. Her dad was a Navy pilot for 22 years and will help in her new project to support the wives and families of soliders.
Creamer's favorite color is pink and she can often be seen sporting a U.S. flag on her shirt. She wore a pin on her lapel the entire time her cousin was on a tour of duty in Iraq.
Creamer also helps young kids develop their golfing skills through her foundation. She is pictured here with Ana Claudia Rodriguez from Mexico, and constantly offers the 11-year-old advice and support.
Creamer's fondness for her favorite color has earned her the moniker of "The Pink Panther."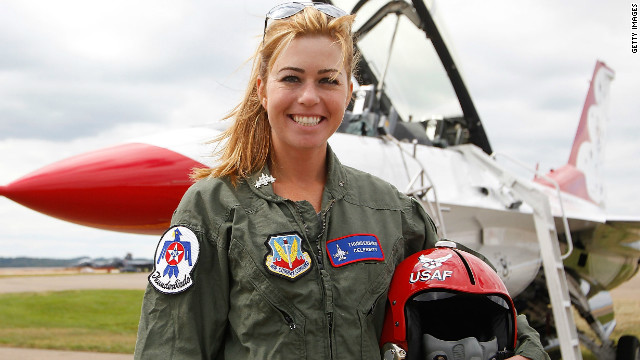 Creamer's salute to U.S soldiers
But when his parents moved Zhang to the states, they never dreamed he would reach a national stage so early in his career.
The task is undoubtedly daunting.
"Usually when I go to tournaments I have friends who are my same age who I can talk to," he told CNN. "But here it's like Bubba Watson, Aaron Baddeley. I was like wow."
Watson picked up on Zhang's nerves during a shared practice round, telling media that the young player was very quiet.
"Or maybe I just talk too much," Watson said.
Zhang later tweeted that he had a "great practice round with Bubba ... thanks for all the help!"
Meanwhile, former World No.1 Woods, who failed to make the U.S. Open when he tried at age 15, told reporters recently that Zhang deserved the spot.
"That's the great thing about this game, it's not handed to you. You have to go out there and put up the numbers and he did," Woods said.
Zhang will tee off Thursday morning with Hiroyuki Fujita and Mark Wilson who are 42 and 37 in the world respectively.
"I take this as a learning experience, if I can make the cut that would be awesome," he said. "But I can't put any expectations to it, because I'm 14."
The USGA reports that Zhang will surpass Tadd Fujikawa, who played in the Open in 2006 at the age of 15, as the youngest player in the event's history.
Zhang's chance at stardom comes just days after female Chinese golfer Shanshan Feng won her first LPGA title, becoming the first Chinese national to win a major title -- a testimony to the sport's growing popularity in China.