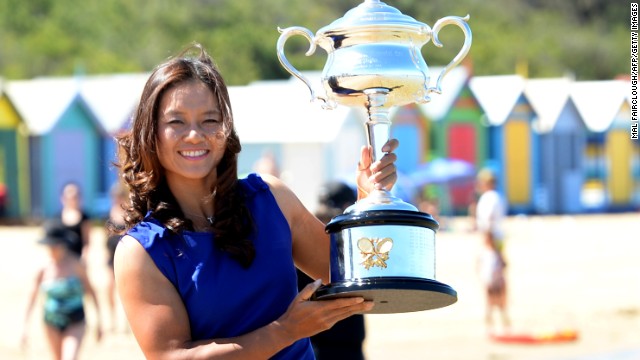 Knee problems have prompted China's Li Na to announce her retirement.
Li's 2011 French Open win made her one of the richest sportswomen in the world -- second only to tennis rival Maria Sharapova, left.
After becoming China's first grand slam singles champion in Paris, Li signed a raft of new sponsorship deals.
Western brands seized on Li as a way of moving into the Chinese marketplace, which is traditionally one of the hardest to infiltrate.
According to Forbes, Li's sponsors include Babolat, Nike, Rolex, Samsung and Mercedes, as well as multiple Chinese companies.
"Having the unique opportunity to effectively bring more attention to the sport of tennis in China and all over Asia is something I will cherish forever," said Li on her Facebook page.
Li was one of the most in-demand players on the WTA Tour, not just because of her nationality but also because of her engaging personality.
Li, who wears a rose tattoo on her chest, became the first Chinese woman to win a WTA tournament in 2004.
When Li reached the finals of the Australian and French Opens in 2011, it was estimated that -- with China's population of 1.3 billion -- the matches attracted possibly the highest television audience for a one-off sporting event.
China's tennis star
Rich list
Seventh heaven
Finding the balance
Sponsor deals
Exposure
Personality counts
Rose tattoo
People's choice
STORY HIGHLIGHTS
Chinese tennis star Li Na Earned $18 million to April 2012
She signed seven new sponsorship deals since 2011 French Open win
The world No. 7 has reached two WTA Tour finals this year
She provides Western brands with a direct route into the Chinese marketplace
(CNN) -- You don't get any prizes for guessing that Maria Sharapova is the highest-earning female athlete in the world.
But who is the second richest? Is it Serena Williams, the American 13-time grand slam winner? Or is it Victoria Azarenka, the world No. 1 and winner of 35 of her 38 matches this year? And away from tennis, there is Danica Patrick, the only woman to win an IndyCar race and a big drawcard for motorsport sponsors.
In fact, it is Li Na, the world No. 7 women's tennis player and winner of a single grand slam title in a 13-year career.
But that surprise victory at the French Open almost a year ago transformed Li into one of the world's most marketable athletes.
According to Forbes.com, she earned $18 million to April 2012 (up $10 million from 2011) -- $8 million shy of Sharapova's total but $5 million more than third-placed Williams.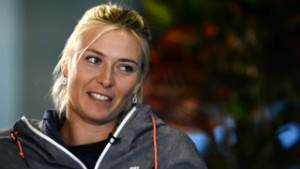 Sharapova ready for tough clay challenge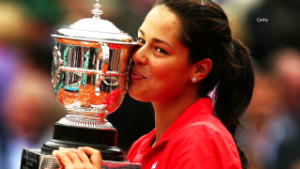 Ana Ivanovic 'hungry' for more success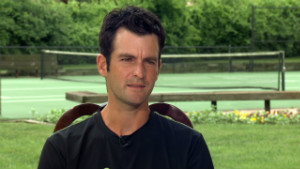 Brian Baker's grand slam comeback
So why are brands scrambling to associate with Li, who will defend her title at Roland Garros when the clay-court major starts on Sunday.
"Two words: She's Chinese," says Simon Chadwick, Professor of Sport Business Strategy and Marketing at Coventry University Business School in Britain.
"Li Na is out there on her own, firstly in terms of being a female Chinese sportsperson and secondly in terms of her international profile and success."
The fact that Li plays tennis -- a traditionally middle-class sport -- is also in her favor.
"China has now become the biggest market for luxury brands in the world and there is this kind of convergence between luxury brands and tennis," Chadwick told CNN.
"The kind of people who are interested in those brands are also interested in tennis, so Li Na is a very convenient way of aligning the two."
Li's agent Max Eisenbud, who also represents Sharapova, spotted the potential in 2009 when he signed her to IMG's books.
He concedes that although he thought she had top-five potential, he didn't necessarily expect her to be a grand slam winner.
But at age 29, and in her 20th major tournament, Li beat Francesca Schiavone to become the first Chinese player to win a grand slam singles title and set off a chain of events that had Eisenbud working overnight from a makeshift office to stay in touch with his colleagues in Beijing while the offers flooded in.
October 2004: The first Chinese to win a WTA Tour singles title, in Guangzhou

June 2006: The first Chinese player to reach the quarterfinals of a Grand Slam at Wimbledon

January 2010: The first Chinese player to reach the women's top 10 in the world rankings

January 2011: Beats world number one and top seed Caroline Wozniacki in the semifinals of the Australian Open to become the first Chinese to reach a Grand Slam singles final, losing to Kim Clijsters

June 2011: Beats holder Francesca Schiavone 6-4 7-6 to become the first player from an Asian nation to win a Grand Slam singles title


"She's basically the Billie Jean King of China," Eisenbud told CNN. "She broke down so many barriers.
"She was the first -- and it's weird that you can say that in 2012 -- that there's somewhere in the world that they just don't have a rich tradition of sports heroes.
"I think that was very cool to see: that the win was a lot bigger than tennis."
Li has signed seven new sponsorship deals since her Roland Garros triumph. Among them are luxury car maker Mercedes Benz and Chinese insurance company Taikang Life Insurance Co.
Eisenbud even managed to negotiate a special deal with Nike to allow Li to wear patches on her clothing -- something not usually permitted by the American sportswear giant.
"I think we did a good job on a hybrid of global brands that could potentially use Li Na to help get a footing in China and then we also wanted to associate with some great Chinese brands," he said.
Eisenbud estimates they could have signed up to seven more deals, but with his experience of managing Sharapova's money-making potential after her 2004 Wimbledon win, he was wary of compromising Li's tennis career.
Li won only six more matches in 2011 after the French Open final, going out in the second round at Wimbledon and the first hurdle at the U.S. Open.
She has been more like her old self in 2012, reaching two finals, most recently at the Italian Open where she lost out to Sharapova over three sets.
"I liked the way I hit on court," she said afterwards. "A lot of positive things and I think I am ready for the French Open."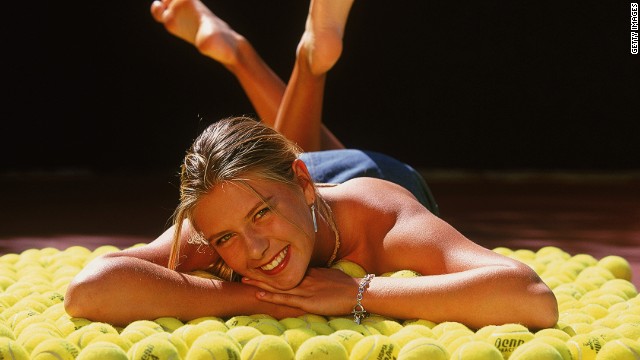 Maria Sharapova has come a long way since turning professional on her 14th birthday in April 2001, having played the game since she was four years old.
Sharapova's fame has brought endrosements that saw Forbes magazine rate her as the highest-paid female athlete in the world, with annual earnings of over $18 million. She has her own clothing line and is also working on a candy line called Sugarpova.
The one thing separating Sharapova from a career grand slam is the French Open title. She has twice made the semifinals, most recently in 2011, when she was beaten by eventual winner Li Na of China.
Despite never having won at Roland Garros, Sharapova is in good form in 2012, losing just once on clay this season. Most recently, she successfully defended her Italian Open title to offer hope she can finally win the French Open and complete a career slam.
Sharapova was spotted at an early age by former great Martina Navratilova and after moving to the United States she was enrolled into the famous Nick Bollettieri Tennis Academy in Florida at the age of nine.
The Russian became the third youngest female to win Wimbledon in 2004 aged just 17. She beat Serena Williams in the final to spark huge interest the papers labelled "Maria Mania."
Sharapova's second major success came at the U.S. Open in 2006 when she beat Justine Henin at Flushing Meadows. By this stage she had already become the first Russian woman ever to hold the world No. 1 ranking.
The 25-year-old made it a hat-trick of grand slam victories at the 2008 Australian Open and in some style. She didn't drop a set in the entire tournament on her way to defeating Serbia's Ana Ivanovic in the final.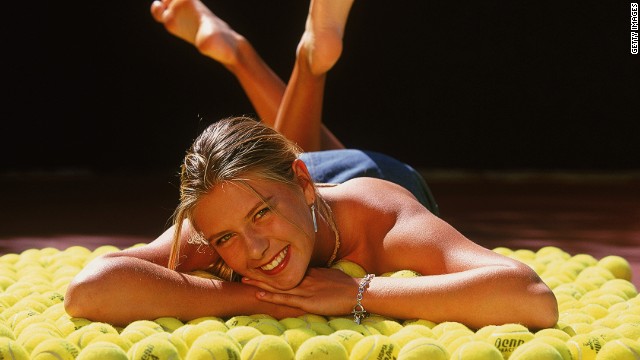 Maria Sharapova's French Open dream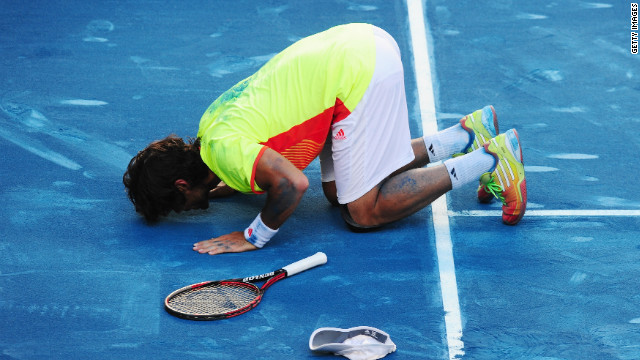 Fernando Verdasco kisses the blue clay in Madrid after beating world No. 2 Rafael Nadal in a huge upset. "I never was in control of the match, I didn't know how to win a point," said Nadal, who is the modern era's "King of Clay."
Nadal's shock exit only added fire to complaints the blue clay is too slippery. Even before his defeat, the Spaniard tweeted: "The history of clay court was on red. It wasn't on blue. Only one person wins -- the owner of the tournament."
Novak Djokovic, who beat Nadal in last year's final on red clay, has been an outspoken critic of the surface, saying: "I played my first official match on blue clay and I have to admit I was not very happy. Next time I have to bring skates instead of shoes, it was sooo slippery."
Not all the feedback has been negative. "I think it's the same, it's just you don't get as dirty," Serena Williams tweeted.
Behind the blue revolution is Romanian billionaire, Ion Tiriac. The former French Open doubles winner and manager to Boris Becker pioneered the first blue hard courts at his indoor event in Stuttgart -- a lead followed by the Australian and U.S. Opens.
Nadal throws his towel -- emblazoned with the logo of sponsor Mutua Madrilena -- into the crowd. Tiriac says improving the experience for television viewers watching his $10.6 million tournament was a major factor in the switch to blue.
Performance specialist Alistair McCaw says the slippery surface isn't due to the color but the implementation. "The amount of clay covering the surface is lesser than normal. If you dig your foot into the surface and remove some of the clay, you will notice that the underlying surface is a hard rubber-like mat," he said.
Recently-retired tennis star Ivan Ljubicic says the biggest challenge at Madrid isn't the clay -- it's the altitude. Balls fly faster through thinner air, and Madrid is 650 meters above sea level.
The blue clay court is made the same way as the red, with bricks ground into tiny fragments and spread over the ground in two different layers. However, in Madrid these bricks are stripped of their iron oxide (the chemical that provides the original color) and then treated with dye.
The tournament is seen as an important buildup to the real clay court crown -- the French Open. Players have argued it's difficult enough adjusting to the conditions in Madrid, without then having to change their game at Roland Garros at the end of the month.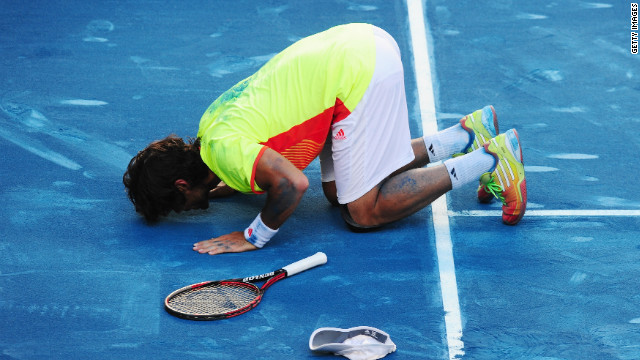 Madrid's clay controversy: Why so blue?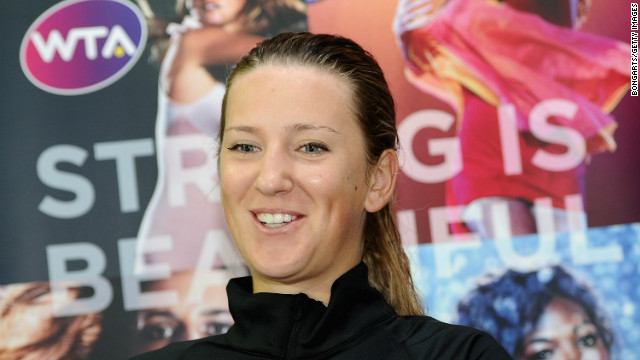 World No. 1 Victoria Azarenka has come a long way since first picking up a tennis racket in her native Belarus.
However, she still considers the Eastern European nation to be her home. Azarenka is pictured with former No. 1 Caroline Wozniacki (right) at a children's cancer center in Minsk in 2010.
Azarenka (far left) first became involved in the sport when her mother started working in a tennis center in her native Belarus. Her first coach was Valentina Rzhanih (also pictured).
Azarenka eventually had to leave Minsk to fulfil her ambitions, moving first to Marbella in Spain for a brief spell before settling in Arizona.
Azarenka was a Wimbledon champion at the age of 14, winning the girls' doubles title in 2004 with compatriot Volha Havartsova.
Azarenka won the junior titles at the Australian Open and U.S. Open in 2005, finishing the season as junior world number one. She burst onto the senior scene the year after.
Less than a year after she briefly considered quitting, Azarenka became the first player from Belarus to win a grand slam singles title when she beat Maria Sharapova in the 2012 Australian Open final.
Azarenka cemented her number one status by winning 14 straight matches after the Australian Open, collecting two more trophies.
Azarenka is still seeking to improve, and has added two-time grand slam champion and former world No. 1 Amelie Mauresmo to her coaching team.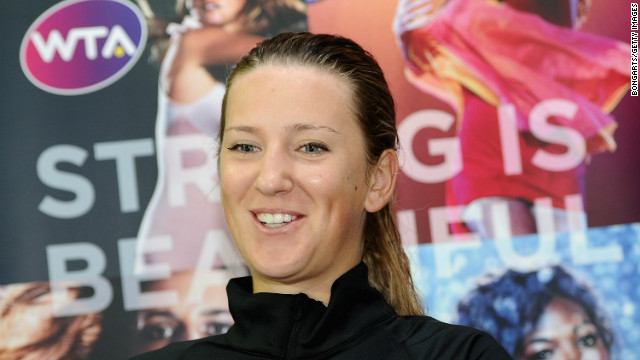 The tennis journey of Victoria Azarenka
The reality is that financially at least, it really doesn't matter how Li performs at Roland Garros this time around. She was already nearing the end of her career when she won the title and the deals were negotiated with that in mind.
What IMG and Li's team has done is what Chadwick calls "short-term harvesting."
"It's to make as much money as possible in the period of time they've got left before she retires," said the academic.
"The French Open was all she needed because we're still talking about it now, that's proof that's all she needed."
Which begs the question: would any Chinese player have had the same earning potential as Li had they become the first major winner from the world's most populous country?
Maybe not. Chadwick says Li's added value comes from the fact that she rejected the Chinese state-run sports system, while Eisenbud describes as her "little bit of rebel."
That little bit of rebelliousness is most visible in the red rose tattoo she sports on her chest.
"In Western terms, marketers talk about brand personality," Chadwick said. "And she does have some personality to her, the whole thing about her tattoo, the crazy things she says about her husband (who Li has publicly berated for his snoring)."
"Effectively what Li Na does is give these Western brands a direct route into the Chinese marketplace, which is a notoriously difficult and complex country to do business in."
Li joked in August last year that she still used her husband Jian Shang's credit card when she went shopping because she liked to save money. If Jian ever needs a loan to pay off the bill, he need look no further than his multimillionaire wife.