STORY HIGHLIGHTS
Palace source tells CNN that Kate feels "fulfilled" by her achievements over the past 12 months
William and other royals have helped smooth her transition into the monarchy, source says
William phoned Kate from the Falklands to coach her for her first public address
Kate intervened to prevent her new puppy Lupo becoming a public relations event
London (CNN) -- The Duchess of Cambridge has successfully graduated as a "fully fledged member" of Britain's monarchy after fulfilling all her objectives one year on from her marriage to Prince William, a senior royal source has told CNN.
St. James's Palace, which represents her, William and his brother Harry, now regards Kate's "induction" as complete and the duchess herself feels "fulfilled" by the achievements of the past 12 months, the source said.
Confirmation of her smooth transition into the ranks of royalty will help dispel fears voiced ahead of last year's wedding that commoner-born Kate would struggle with the pressure of being thrust into the public eye.
But, thanks to guidance from her husband, Kate feels she has settled into her new life, CNN has learned.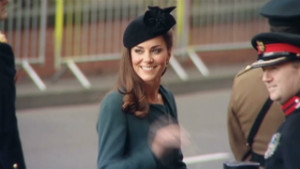 Kate, Duchess of Cambridge: Part 1
"She would never judge her achievements but she has succeeded in doing what she set out to do in her first year," the source said. "She has achieved her objectives."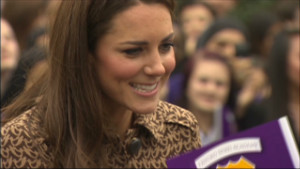 Kate, Duchess of Cambridge: Part 2
Kate's other mentor has been her father-in-law, Prince Charles, with whom she has become close. "They spend a lot of time together. They go on visits to the opera and art galleries. They share passions that neither of the princes share. They get on very well."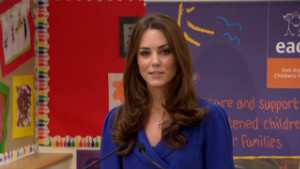 Kate, Duchess of Cambridge: Part 3
Gallery: Photographer's year with duchess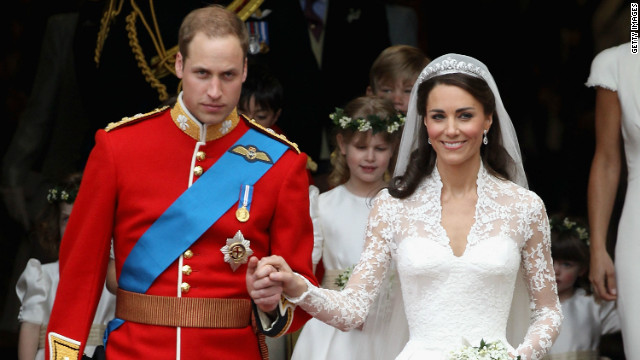 Getty Images photographer Chris Jackson talks to CNN about key images of Kate Middleton: "I was lucky enough to be positioned right outside the front of Westminster Abbey. I was seriously nervous. I had to get this picture. As they came out the front door, the crowd roared and I was just shooting away and you literally only had a matter of minutes, if that."
Jackson on THAT photo of Pippa Middleton: "You never know exactly what's going to happen afterwards, what the media are going to talk about but I did really feel that this was a strong image. I mean how often do you take a picture where you haven't got someone facing you, you can't see their face? I didn't realise it would be quite such a big deal."
Kate meets Reese Witherspoon in Los Angeles: "I think the thing for me, which really struck me about this moment was having a chat with Reese [Witherspoon] before, she seemed so excited about meeting Catherine. This is someone who mixes with Hollywood royalty every day. But meeting actual royalty was just an incredible thing for her."
On the photo that stirred false pregnancy rumors: "I'm not sure if someone made a joke or Prince William said something to her but she just sort of laughed a bit and held her hands there and obviously it's a fortunate or unfortunate picture, depending on how you're looking. The picture has winged its way around the world onto numerous front pages."
On Kate's official apperance after her engagement to Prince William: "From the point of view of pictures and moving images, I think Catherine always looks very confident. Even from her first appearance, I remember up in north Wales, she stepped out of the car with a huge smile on her face."
Jackson: "She's developed a few mannerisms. Photographing her on a regular basis, I notice. You know, there's a laugh where she comes back and she laughs and looks at the camera. She often uses her handbag almost like a security blanket. It all looks great, it doesn't look bad at all."
Jackson: "She always enjoys chatting to people and she gives people a great deal of time. Quite often you'll see Prince William has walked off ahead but she is left chatting with someone because she wants to keep talking to them."
Jackson: "This was one of her solo engagements which she made while William was in the Falklands flying rescue helicopters. It just really shows that she gets stuck in and she's got the common touch and a real affinity with the children."
Jackson: "Some of the fashionistas were getting very excited about Kate's jeans. She looked amazing, again. I think she was a little bit nervous when she arrived. But she knocked the ball around for a bit and I think the nerves evaporated slightly. It's great seeing her get stuck in and she doesn't hold back."
Jackson: "She looks great in pictures. There's much talk about her weight. The fact is she's slightly slimmer. I think she looks healthy. It means that clothes look really good on her."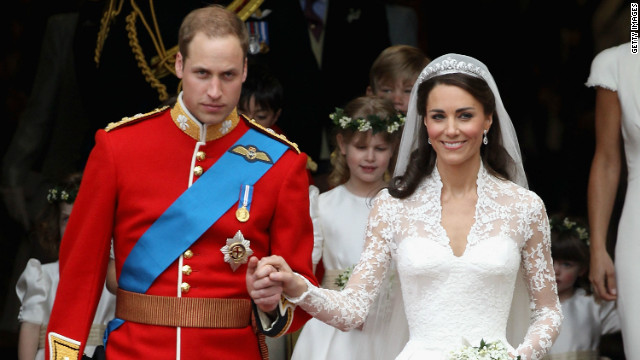 Royal photographer's year with a duchess
The source was speaking to CNN for a new documentary: The Royals; Kate, Duchess of Cambridge airing on May 4. In it, CNN explores how the whole royal family has thrown its support behind their newest member as she finds her feet.
"The queen has made a lot of time for the duchess. [Kate] gets on very well with the queen. They have a warm relationship as was evidenced in Leicester," says the source, referring to a visit last March when the pair were seen chatting and smiling.
It has been a whirlwind year for Kate. Her wedding last April, one the biggest media events in history, was followed by a triumphant tour of Canada, which she regards as the highlight of her official year, and a trip to the United States.
Watch: The Royals: Kate, Duchess of Cambridge
When the duchess returned to Britain, she began shaping her own identity within the royal family.
In January, she announced her support for four charities and began her first solo engagements. Last month she made her inaugural speech with the help of William who, CNN has learned, coached her via phone from the Falklands where he was on military service.
By delivering her first speech, Kate completed the full range of official duties expected of a working royal.
A small palace team has provided what training it can for the duchess, but they accept that the best insight comes from William and Charles.
However, Kate has also proved to be a natural.
"For her, the public engagements are a joy," the royal source said. "She enjoys it. Not much fazes her. She is confident enough to handle it. She is strong-willed. She knows her mind. She is professional."
Kate's hands-on approach came to light when the media was bombarding the palace with calls demanding to know the name of her new puppy.
The duchess was unwilling to let her puppy become a public relations event, CNN understands. Instead she revealed it naturally during a visit to a school when a student asked her.
In case you missed it, the newest member of the royal family is called Lupo.